Running social to us means sharing a run experience with others. RunSocial enables runners to organise and join others for live virtual runs.
---
Unique Events Platform
Easily create or join organised runs within RunSocial (iOS devices only) whether for a private invite-only event for friends or something that is open for any RunSocial user.
Whatever the event, private or public, all benefit from RunSocial's countdown clock so everyone can be ready to start together, across all timezones.
All event participants can see how they and everyone is doing via a live leaderboard easily viewable in RunSocial throughout the event.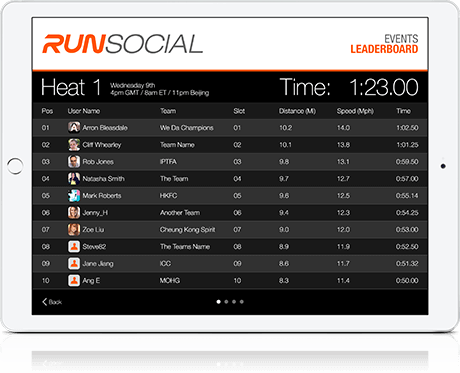 ---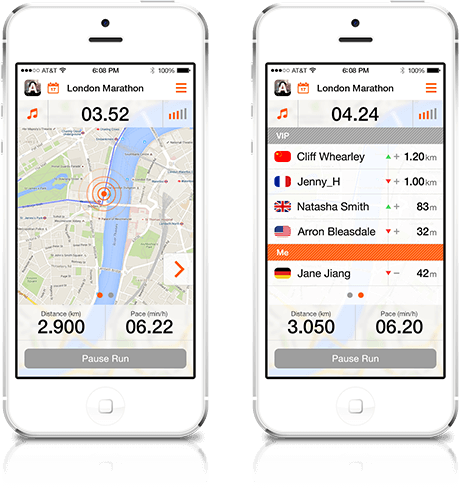 Runners Indoors and Outdoors
With the free RunSocial GPS app (iOS and Android devices), anyone running outside can also create and join RunSocial's unique events platform.
Participating outdoor runners are visible to indoor runners as live avatars and all runners are visible to everyone via the live leaderboard. Plus everyone shares the same event countdown clock.
---
Iconic Marathon Experiences
Experience and train for iconic marathons that aspire to but are unable to but now can do so virtually with RunSocial, from anywhere in the world.
---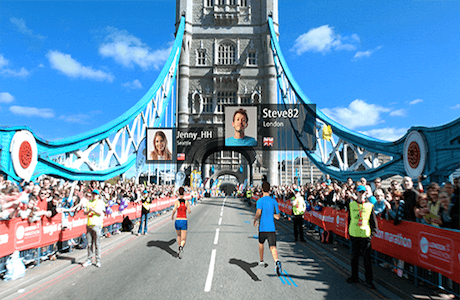 Digital Virgin Money London Marathon
A mixed reality video of this entire ionic event is available to download exclusively on RunSocial. Run the famous course, experience the crowds and set yourself the challenge of running the entire route on your treadmill in one go – or over a period of time.
For more on the video route click here.
---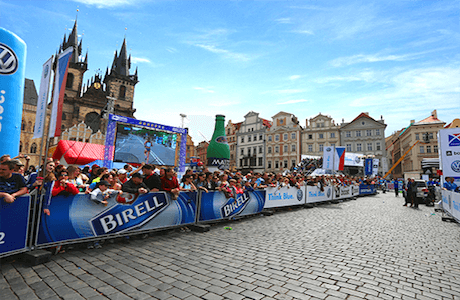 Prague Digital Marathon
Experience the stunning route of the official Prague Marathon which takes you through the capital of the Czech Republic, one of Europe's most beautiful cities. The marathon takes place in May and is an IAAF gold-standard event.
For more on the video route click here.
---
Exciting Event Possibilities
Whether for charity, a celebrity, or a corporate event, big or small, RunSocial makes it easy for all kinds of new and interesting run events to happen. The event can be for one site or many, across a country, the world or even beyond that!
---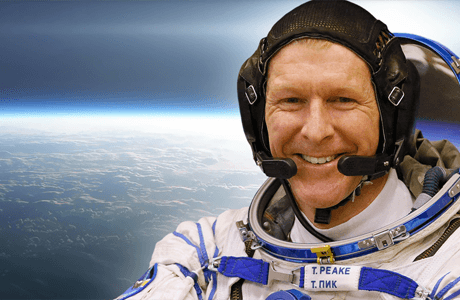 ESA Astronaut Tim Peake in Space!
Tim Peake, a European Space Agency astronaut spent 6 months on the International Space Station starting from December 2015. While up there he used RunSocial to train for and run, live, the 2016 Digital Virgin Money London.
Follow Tim here: @astro_timpeake
---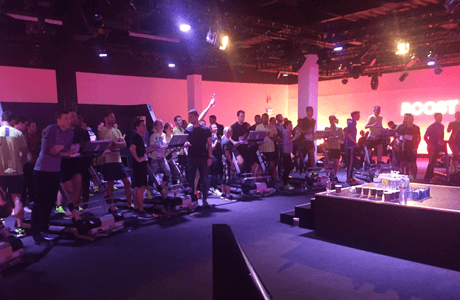 Adidas: Boost The Nation
Adidas hosted an event using RunSocial with a number of relay teams in Manchester running together with teams in London including from Runners World. Each team of 4 ran to complete the 10km video route. A fun run made more exciting by the runners' inevitable competitive spirit!